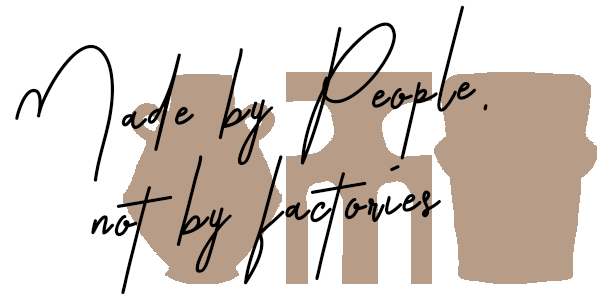 Guaranteed hand-crafted, by artisans in Morocco.
Welcome to your one-stop shop for all your socially responsible, Moroccan-inspired home decor. When you shop modern Moroccan home decor with us, you skip the middleman, supporting ethically sourced, handmade practices. Continue...

Ultimately, we believe that authenticity is everything. And you will see that our collection of Moroccan-themed home decor speaks for itself in this regard.

Take a look through our site and find Moroccan-style home decor that meets your needs. Read Less.
Testimonials
This is one of the most coveted seats in our house! Everyone that sees it is drawn to it! Us, our daughter, company, even our cats! It's is the perfect blend of beauty, comfort, and convenience! The stitching and craftsmanship are stunning as well as durable! Ours gets a lot of love and looks just as beautiful as the day it showed up!
This vintage pouf provides the perfect pop of color while also doubling as an excellent example of the skill of Moroccan craftswomen. It is truly one of a kind and I feel privileged and honored to have such an authentic Moroccan pouf in my house! Thank you AZULIKE!
I just received my order. I love the organic handmade quality! Each piece is unique and beautiful!
This shop is AMAZING in regards to customer service. They took care of everything and now we have two beautiful vases in our dining room.
We are the premier Moroccan home decor shop online. This is because we pride ourselves on providing ethically sourced, handmade home decor from Morocco. And this includes several major distinctions from other brands. First and foremost, we partner directly with artisans.
These personal relationships work for everyone's benefit. For the artists, these partnerships enable us to support them through direct wages. This leads to financial stability, which is beneficial for the artist, and eliminates the middleman. We believe this is more economically responsible, and ensures the artist of the work is taken care of.
Additionally, this relationship gives the artist more control over their pieces. By establishing such a personal relationship with our artists, it establishes a reliable future for everyone involved.
But the benefits of such a relationship don't end there. These personal relationships benefit you as the consumer as well. Specifically, you know where your Moroccan decorations are coming from. In most instances, you will know the name of the person responsible for making your pieces.
When it comes to purchasing one-of-a-kind home decor from Morocco, it doesn't get more personal than that. By shopping with us, you are directly impacting and supporting the person who spent time creating your Moroccan-style decor. Whether they spent months weaving or days sculpting, they directly receive compensation for their work.
Whether you are in the market for vintage Moroccan fabrics or modern Moroccan home decor, we have you covered. And because we have eliminated the middleman, we are able to better control our pricing. Our goal is to provide Moroccan home decor at affordable prices. Even our vintage Moroccan decor, though high-end, will be reasonable in price.
Here is a high-level of some of our products:
Whatever type of Moroccan home decor you are on the hunt for, we can help you find it. From dinnerware to couch pillows to wall art to potting vases, we have a selection of wonderfully curated products.
Take a look through our website and find Moroccan home decor that works with your style. And of course, our staff is always available to help you navigate the world of Moroccan decorations. So reach out with any questions you have.